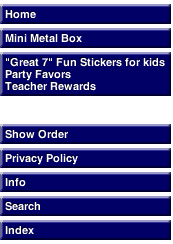 This red business card cabinet (business card holder) neatly organizes your business cards and adds an elegance to your office desk! Featuring 2 level drawers, each with lettered and numbered dividers. Great Décor for any office or home.
Dimensions:5.70" x 4.60" x 6.50"(H)
Durable steel construction
Office desk accessory
2 drawers
Each drawer with numbered and lettered dividers.
Great Gifts for Home office, Birthday, Back-To-School, Graduation, Party, Promotion, Office...etc
Safety Hazards. Item contains small parts and hard metal. Not appropriate for kids under 5 years old.
FREE STANDARD SHIPPING IN LOWER U.S. 48 STATES AND WASHINGTON D. C.


eWarehouseStore.com
30058 Avenida Elegante
Rancho Palos Verdes, California 90275
United States of America
Email: Sales@ewarehousestore.com
Phone: 310-539-0078 Fax: 310-975-1310
Copyright 2017 eWarehouseStore.com All rights reserved.